These little chocolate Shakeology bites are literally my favorite treats on the planet. SO good, I sometimes have to hold back from eating the entire batch!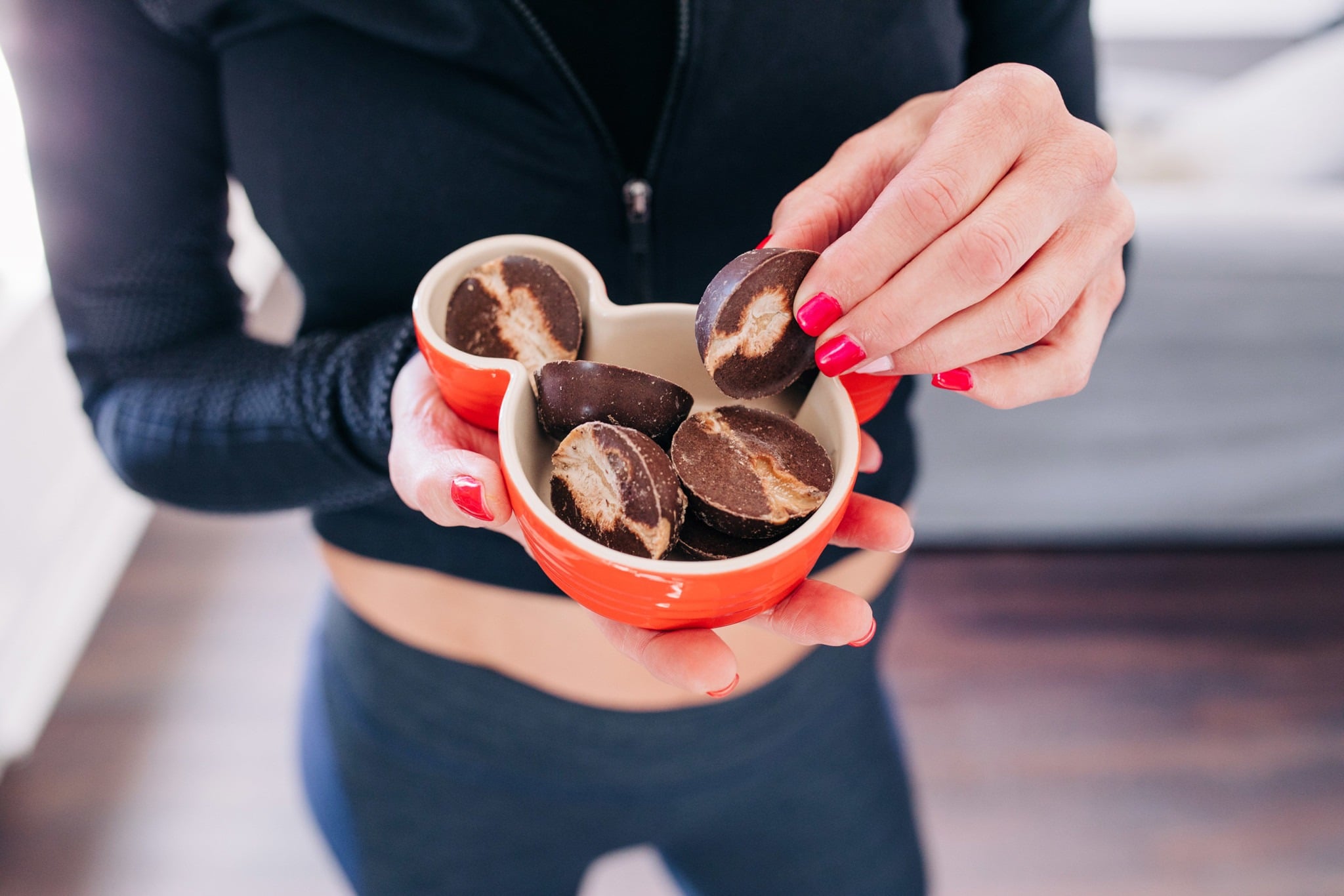 And with just 3 ingredients, I am CONTROLLING the CONTROLLABLE.  Knowing exactly what I'm putting in my body makes me happy.
INGREDIENTS
1.5 cup melted coconut oil
6-8 scoops or packets of chocolate Shakeology (I do vegan)
1/2 cup of almond butter (or nut butter of choice)
INSTRUCTIONS
Melt 1 cup of coconut oil, mix in the Shakeology, add this first layer to silicone mini muffin tins and FREEZE until solid. Combine the rest of the melted coconut oil and the nut butter of choice.
Add this mixture to the top of the chocolate layer and FREEZE again. Top with remaining chocolate mix and FREEZE for a final time.
Once complete, I dare you not to eat them all at one time. Enjoy!!