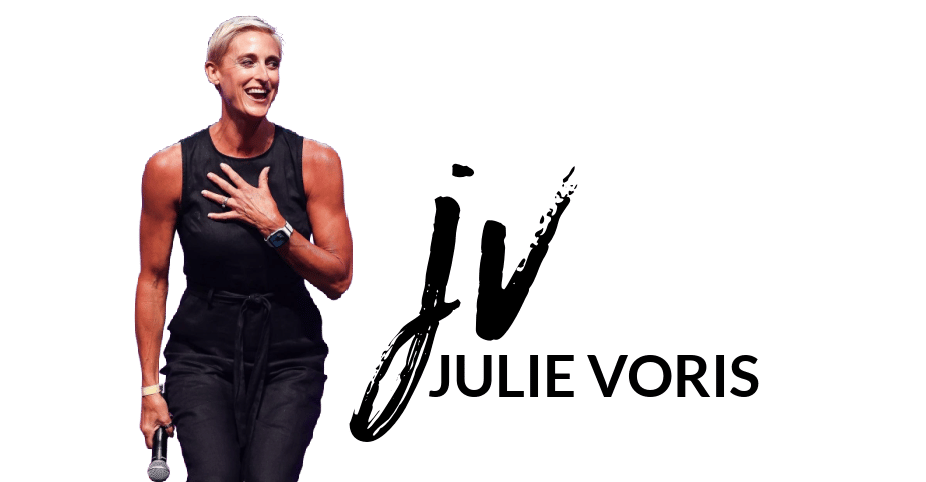 Motivational Speaker for Fierce Females
Dream Big. Take Action. Repeat.
Julie's passionate and truth-love delivery style is perfect for all dreamers, doers, and those ready to take action and level up their life.
"Julie is straight fire for your soul when she's on that stage. You'll walk away feeling empowered to grow, inspired to dream big and ready to take your life to the next level."
"Julie Voris is an electric speaker who has a way of igniting the entire audience with energy! Her stage presence has a way of changing the entire vibe of an event. Hands down one of my favorite people to ever have as a speaker at one of my events!"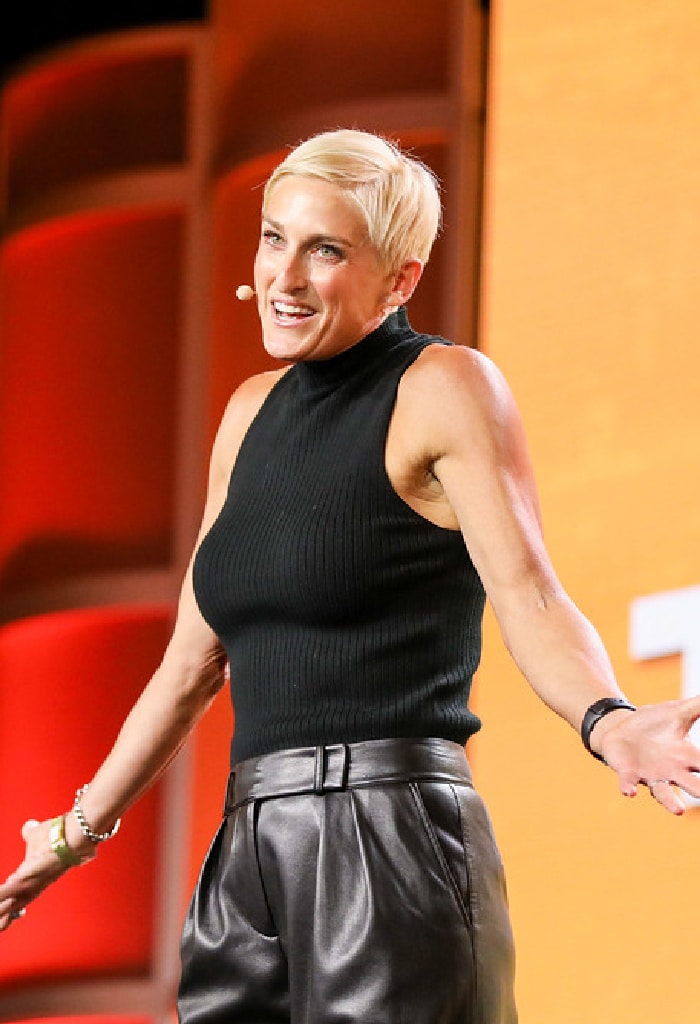 Featured Speaker
+ Team Beachbody Corporate Events
+ Momentum Weekend Workshop with Lou Mongello
+ Boston Scientific Women's Leadership Virtual Event
+ Unstoppable 2023 with Female Disruptors
Julie Voris is a captivating speaker who leaves audiences fired up and ready to take action. At her core, Julie deeply believes that we are all so much smarter, stronger, and more capable than we give ourselves credit for, and she's on a mission to help others step into their power and potential.
She is an especially impactful motivational speaker for women and fierce females!
She's one of the greatest speakers I've ever heard in my life.
As someone who has personally spoken to large audiences for years, it's very obvious to me when someone has the ability to captivate a room while staying true to their message. Julie has that gift and she intuitively knows how to use it to create a transformation within her audience.
Julie isn't one of those speakers that simply checks the boxes of talking points. She's a speaker who will do whatever it takes to create powerful breakthroughs for those she's serving.
This is extremely rare in the speaking world. I've consumed thousands of hours speaking content both virtually and in person from the world's greatest experts and I can say hands down, Julie is one of the greats.
She will move your audience to new heights they didn't know existed within themselves. She's one of the most dynamic speakers in the world. And she'll show up in a way that delivers the exact promise of your organization with the flexibility needed to touch any demographic.
Hiring Julie for your keynote is an absolute must.